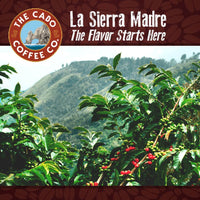 La Sierra Madre – The Flavor Starts Here!
The history of our coffee bean starts here… The most important part of the equation was discovered high in La Sierra Madre of Oaxaca.
The mountainous region, located in the southeastern part of Mexico, is ideal for growing a certain type of coffee bean called Pluma Hidalgo.
This bean rivals the best coffees from anywhere in the world for its taste and complexity.